35% Discount Off Car Mats and Boot Mats
When ordering a set of floor mats or boot mat you will be offered a discount of a matching product. (Minimum order Deluxe carpet or Rubber) Offer is shown on matching product once you have added your boot mat or floor mats to the basket.
Audi A3 / S3 / RS3 Saloon Car Floor Mats
We sell the following products for the Audi A3 / S3 / RS3 Saloon:
Please be aware that this page may show products that are suitable for different year ranges or with specific features fitted.
Audi A3 / S3 / RS3 Saloon Floor Mats
Fully Tailored Car Mats are perfectly tailored to fit into the footwells of your vehicle. Made to order from heavy duty carpet or rubber with your choices of colour, trim and embroidery.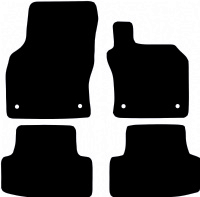 Audi A3 Saloon (2020-2023) (8Y,4 Door) Car Mats
from £23.99
rrp £29.99
View Product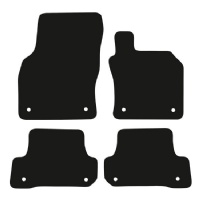 Audi A3 Saloon (2013-2020) (8V,4 Door) Car Mats
from £23.99
rrp £29.99
View Product
Car Mats for Audi A3 / S3 / RS3 Saloon - Rubber Car Mats and Boot mats
Premium quality Audi A3/S3/RS3 Saloon car floor mats
You've come to the right spot if you drive an Audi sedan and are in need of a set of custom-fit car floor mats for your A3, S3, or RS3. We provide premium Audi car floor mats that are designed to protect your vehicle's carpeting without losing the vehicle's style or the driver's or passenger's comfort.
Why Should You Buy Simply Car Mats for Audi A3/S3/RS3 Saloon car floor mats?
Exceptional skill and unmatched excellence:
Because we value our customers, Simply Car Mats provides only the highest quality goods. Simply Car Mats' Audi A3, S3, and RS3 car floor mats are manufactured to the highest standards of quality and durability. We always use premium supplies that not only endure a long time but also enhance the interior's aesthetic value of your vehicle.
Specially customized:
Experience the luxury of new carpeting created specifically to fit your Audi's interior. Simply car mats are made using cutting-edge technology to exacting standards, guaranteeing a secure and comfortable fit in your automobile. There will be no risky actions like sliding or boxing, just a pleasant and safe ride.
Simple design:
Simply car Mats understands how important it is for Audi owners to have a high-quality, well-functioning car. Our Audi A3/S3/RS3 Saloon car floor mats are available in a broad variety of colours, materials, and finishes, allowing you to fully customise the look of your vehicle. Our simple design will facilitate comprehension and open communication.
Easy maintenance and disinfecting:
Car carpets may be easily maintained and cleaned in a short amount of time. Simply Car Mats provides durable, easy-to-clean car floor mats for the Audi A3, S3, and RS3. Simply removing them, wiping them down, and replacing them will maintain the inside clean and odor-free. Spend money wisely without sacrificing quality:
The Lowest Prices:
Simply car Mats guarantees that their products will always be of the highest quality and workmanship. We're so confident in the quality of our products that we'll refund your money if you're not satisfied. If you have any questions or concerns, please don't hesitate to contact our support staff.
Adding our high-quality car floor mats to the inside of your Audi A3, S3, or RS3 is a great way to do just that. Discover the ideal blend of use, security, and aesthetics in our one-of-a-kind collection now. Immediately enhance your time spent behind the wheel!