35% Discount Off Car Mats and Boot Mats
When ordering a set of floor mats or boot mat you will be offered a discount of a matching product. (Minimum order Deluxe carpet or Rubber) Offer is shown on matching product once you have added your boot mat or floor mats to the basket.
Ford Escort Estate Car Floor Mats
We sell the following products for the Ford Escort Estate:
Please be aware that this page may show products that are suitable for different year ranges or with specific features fitted.
Ford Escort Estate Floor Mats
Fully Tailored Car Mats are perfectly tailored to fit into the footwells of your vehicle. Made to order from heavy duty carpet or rubber with your choices of colour, trim and embroidery.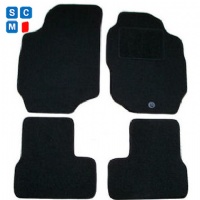 Ford Escort Estate MK5 (1990-2000) Car Mats
from £23.99
rrp £29.99
View Product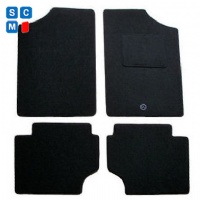 Ford Escort Estate MK3 & MK4 (1980-1990) Car Mats
from £23.99
rrp £29.99
View Product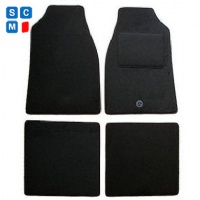 Ford Escort Estate MK1 & MK2 (1969-1980) Car Mats
from £23.99
rrp £29.99
View Product
Car Mats for Ford Escort Estate - Rubber Car Mats and Boot mats
Choose the Right Ford Escort Estate Car Floor Mats From Simply Car Mats
Ford Escort Estate Car Floor Mats can help keep the floor carpet clean while preventing scratches and stains. They offer all-weather protection. The mats can be used in any season making sure that your car remains safe regardless of the weather. They will also reduce damage to the carpet, thus extending its life and preserving the worth of the Ford.
Choosing the Right Ford Escort Estate Car Mats
For the flawless fitting, you need to identify the specific model of Ford Escort Estate. Simply Car Mats have a wide selection of mats made from different materials whether soft carpet or tough rubber so you can pick the best one for your requirements. Other features such as retention clips and anti-slip backing are also available for additional convenience and security.
Installation and Maintenance
The installation of Ford car mats is an easy procedure. The steps to follow are:
Take the mats off your car.
Set the fresh Ford car mats into the right places.
Attach them with the retention clips or other available fastening devices.
Maintaining your mats properly is essential in extending the life of the mats in your vehicle. Every now and then, vacuum or shake the mats in order to get rid of any loose dirt or particles. Clean up any spills or spots immediately with a clean cloth. Carpeted mats can be cleaned by employing a carpet cleaning product for an even more thorough clean.
Ford car mats are essential for every Ford car owner. They provide the latest style as well as exceptional security for your car. If you purchase mats for your car they can transform your car and increase the insides as well as durability of your Ford car.