35% Discount Off Car Mats and Boot Mats
When ordering a set of floor mats or boot mat you will be offered a discount of a matching product. (Minimum order Deluxe carpet or Rubber) Offer is shown on matching product once you have added your boot mat or floor mats to the basket.
Ford Grand C-Max Car Floor Mats
We sell the following products for the Ford Grand C-Max:
Please be aware that this page may show products that are suitable for different year ranges or with specific features fitted.
Ford Grand C-Max Floor Mats
Fully Tailored Car Mats are perfectly tailored to fit into the footwells of your vehicle. Made to order from heavy duty carpet or rubber with your choices of colour, trim and embroidery.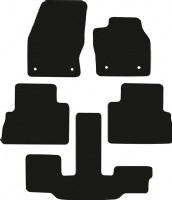 Ford Grand C-Max (2016-2023) Mats
from £26.99
View Product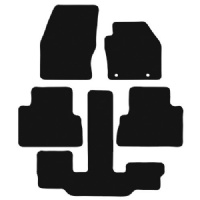 Ford Grand C-Max (2010-2016) (Round Locators) Car Mats
from £26.99
rrp £34.99
View Product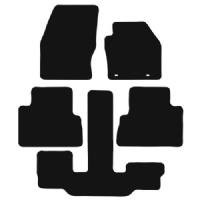 Ford Grand C-Max (2010-2016) (Oval Locators) Car Mats
from £26.99
rrp £34.99
View Product
Car Mats for Ford Grand C-Max - Rubber Car Mats and Boot mats
Buy Ford Grand C-Max for Various options of style and appearance
Ford Grand C-Max car mats can be found in a variety of styles and patterns to match your style and enhance the interior appearance of your vehicle. In order to match the upholstery inside and the general style of your car, you are able to pick from a wide range of colors, and designs. Many mats feature the Ford design or model's name to give your car an extra, distinctive brand look. Pick mats that are harmoniously matched to the design and interior of the interior of your car. Custom-fit Ford car mats that feature your logo from Simply Car mats.
Simple Maintenance
Be sure to regularly take care to clean the Ford flooring mats. Choose mats that are easy to maintain and keep clean. Although carpeted mats need to contain stain-resistant properties and are washable by machine for ease of use. Whereas rubber mats are quickly cleaned. In addition, the modular design and high-quality material supplied by Simply Car Mats make replacing and cleaning easy.
Any Ford car owners who want to safeguard their interior as well as add some style should consider making the decision to invest in premium car mats. There are many options to choose from. Simply car mats provide Ford mats featuring your company's logo. We can meet the needs of your customers in consideration of factors such as fit, material, styles, all-weather protection, and maintenance. Keep in mind that mats are integral to the style and refined driving experience. This is in addition to the obvious benefits they bring.