35% Discount Off Car Mats and Boot Mats
When ordering a set of floor mats or boot mat you will be offered a discount of a matching product. (Minimum order Deluxe carpet or Rubber) Offer is shown on matching product once you have added your boot mat or floor mats to the basket.
Volkswagen LT Car Floor Mats
We sell the following products for the Volkswagen LT:
Please be aware that this page may show products that are suitable for different year ranges or with specific features fitted.
Volkswagen LT Floor Mats
Fully Tailored Car Mats are perfectly tailored to fit into the footwells of your vehicle. Made to order from heavy duty carpet or rubber with your choices of colour, trim and embroidery.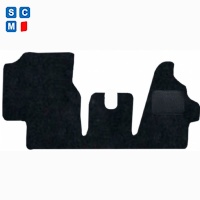 Volkswagen LT (1996-2006) Car Mats
from £23.99
rrp £29.99
View Product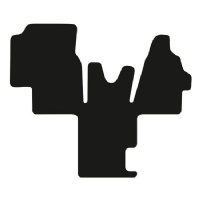 Volkswagen LT (1996-2006) Mats
from £23.99
rrp £29.99
View Product
Car Mats for Volkswagen LT - Rubber Car Mats and Boot mats
Top Volkswagen LT Floor Mats and Boot Mats Available at Simply Car Mats
The investment you make in premium car floor mats is worth the money. They are a great protection option along with comfort and style which ultimately improves your experience while also preserving your Volkswagen's worth. Premium car floor mats fit the Volkswagen LT car perfectly. It is essential to select mats specifically made to fit the Volkswagen LT model, to guarantee an ideal fit and maximum security. To keep mats for cars from sliding, you can use the retention clips or other fastening devices that come with the mats. Also, make sure that mats are correctly installed and secure.
Volkswagen car mats from Simply Car Mats are specially made to be used with various Volkswagen models, which ensures the perfect fit. It's not recommended to utilize Volkswagen mats with different brands of vehicles, since they're clearly designed to be used on Volkswagen models. It is advised to scrub the floor of your car each week or when they look stained or dirty. The frequency at which you clean depends on how often you use it and the weather conditions in your surroundings.
Products Available for Your Volkswagen LT Car
The products available for Volkswagen LT at Simply Car Mats include Volkswagen LT (1996-2006) Car Mats and Volkswagen LT (1996-2006) Mats.
Simply Car Mats provide various options for customization. Design your own car mats to fit your personal preferences like embroidering and branding. If you've got any issues or queries, please contact us for assistance.