35% Discount Off Car Mats and Boot Mats
When ordering a set of floor mats or boot mat you will be offered a discount of a matching product. (Minimum order Deluxe carpet or Rubber) Offer is shown on matching product once you have added your boot mat or floor mats to the basket.
Ford Fusion Car Floor Mats
We sell the following products for the Ford Fusion:
Please be aware that this page may show products that are suitable for different year ranges or with specific features fitted.
Ford Fusion Floor Mats
Fully Tailored Car Mats are perfectly tailored to fit into the footwells of your vehicle. Made to order from heavy duty carpet or rubber with your choices of colour, trim and embroidery.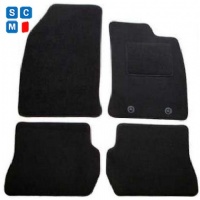 Ford Fusion (2002-2012) (Manual) Car Mats
from £23.99
rrp £29.99
View Product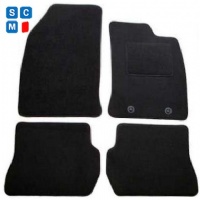 Ford Fusion (2002-2012) (Auto) Car Mats
from £23.99
rrp £29.99
View Product
Car Mats for Ford Fusion - Rubber Car Mats and Boot mats
Get High-Quality Rubber Car Mats For Ford Fusion Only at Simply Car Mats
If you're searching for mats to go on your Ford vehicle then you are at the right spot. Car Mats of high-quality are available that are specifically designed for Kia cars at Simply Car Mats. These mats work with Ford automobiles. It is important to pick mats that work with the model you have for an appropriate installation.
Simply Car Mats has premium mats specially designed to fit Ford automobile models. The mats are designed to be perfect for your vehicle and made from high-quality material. Visit our website SimplyCarMats.co.uk for the best car mats that fit your particular vehicle.
Be sure to verify the suitability and compatibility of the mats to your particular car model to make sure they're of the proper dimensions and shapes.
If you're looking to personalize your vehicle, look into customizing your mats. The folks at Simply Car Mats have customizable options so that you choose the mat's material, design, and color. The mats are of high-end quality and will add an exclusive design to the interior of your vehicle.
In selecting car mats you must think about the type of material like carpet or rubber according to your preference as well as the climate that you reside in. Mats made of rubber are simpler to wash and more ideal for wet and muddy conditions. Whereas carpet mats are more comfortable and have a more lavish feel.
Our products for Ford Fusion at Simply Car Mats include Ford Fusion (2002-2012) (Manual) Car Mats, Ford Fusion (2002-2012) (Auto) Car Mats, and Ford Fusion -Semi Tailored Seat Covers.