35% Discount Off Car Mats and Boot Mats
When ordering a set of floor mats or boot mat you will be offered a discount of a matching product. (Minimum order Deluxe carpet or Rubber) Offer is shown on matching product once you have added your boot mat or floor mats to the basket.
Volkswagen Multivan Car Floor Mats
We sell the following products for the Volkswagen Multivan:
Please be aware that this page may show products that are suitable for different year ranges or with specific features fitted.
Volkswagen Multivan Floor Mats
Fully Tailored Car Mats are perfectly tailored to fit into the footwells of your vehicle. Made to order from heavy duty carpet or rubber with your choices of colour, trim and embroidery.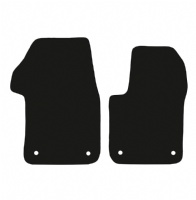 Volkswagen Multivan (2022-2023) Car Mats
from £26.99
View Product
Car Mats for Volkswagen Multivan - Rubber Car Mats and Boot mats
Benefits of Simply Car Mats' Volkswagen Multivan Accessories
Simply Car Mats is committed to becoming your go-to source for the best Volkswagen Multivan accessories on the market. To help you keep your Volkswagen Multivan in pristine condition, we have a large selection of high-quality supplies designed for your model in particular.
Style and Protection in Volkswagen Multivan Car Floor Mats
Our premium Volkswagen Multivan car floor mats are the perfect way to improve the look of your vehicle's interior while also preserving the flooring. Our car floor mats are carefully crafted to provide the highest level of defence against dirt, spills, and wear and tear. Whether you're looking for carpeted mats, rubber mats, or something else entirely, Simply Car Mats has everything you need.
Volkswagen Multivan Car Mats: Maximum Protection Every Trip
Our selection of car mats and boot mats will provide the best possible protection for your Volkswagen Multivan. These custom-fit floor mats will keep the inside of your car dry and clean no matter the weather. Rubber car mats and boot mats, available here, combine practicality and good looks.
Simply Car Mats Upgrade Your Volkswagen Multivan
Find out why Simply Car Mats is the best option for Volkswagen Multivan accessories. We promise that the quality and longevity of the accessories we provide will be far beyond your expectations. Our high-quality add-ons will improve your ride in more ways than one, from the way it looks to how long it lasts and how comfortable it is.
In conclusion, Simply Car Mats provides a wide variety of Volkswagen Multivan-specific add-ons. Our products, which range from fashionable car floor mats to hardy boot mats and all-weather car mats, are the perfect synthesis of form and function. You can rely on Simply Car Mats to supply you with only the best Volkswagen Multivan accessories.
Get your Simply Car Mats Volkswagen Multivan accessories today and see the difference they make. Improve your driving today and hit the road in style!