35% Discount Off Car Mats and Boot Mats
When ordering a set of floor mats or boot mat you will be offered a discount of a matching product. (Minimum order Deluxe carpet or Rubber) Offer is shown on matching product once you have added your boot mat or floor mats to the basket.
Audi Q2 Car Floor Mats and Boot Mats
We sell the following products for the Audi Q2:
Please be aware that this page may show products that are suitable for different year ranges or with specific features fitted.
Audi Q2 Floor Mats
Fully Tailored Car Mats are perfectly tailored to fit into the footwells of your vehicle. Made to order from heavy duty carpet or rubber with your choices of colour, trim and embroidery.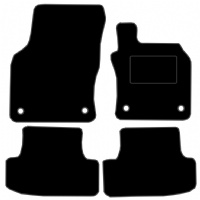 Audi Q2 (2016-2023) Car Mats
from £23.99
rrp £29.99
View Product
Audi Q2 Moulded Boot Liners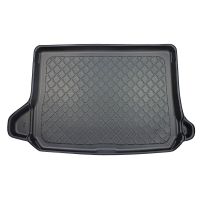 Audi Q2 (2016-2023) Moulded Boot Mat
from £51.99
View Product
Car Mats for Audi Q2 - Rubber Car Mats and Boot mats
SimplyCarMats website offers an easy UI/UX that allows you to locate Audi mats specifically designed to fit your Audi. We offer a variety of car mats, which include ones specifically designed for Audi cars of various models. Custom-made Audi Q2 Car Floor Mats have been designed to be a perfect fit for the car's footwells. They are constructed from high-quality rubber or durable carpet and come with the option of trims, colors, and even embroidery.
Factors to Consider While Buying Audi Q2 Car Floor Mats
If you are buying car mats it's important to take into account things like the materials style, appearance, and compatibility of the design with your Audi model. It is recommended that you purchase premium car mats for an appropriate fit and long-lasting durability. Take into consideration factors like the mat's material (carpet, rubber, or a mix of both) and layout (customized or standard) as well as the type of mat you would prefer, all-weather or ones specifically made for specific seasons.
Our products include Audi Q2 (2016-2023) Car Mats, Audi Q2 (2016-2023) Moulded Boot Mat, and Audi Q2 Semi-Tailored Seat Covers.
Order High-Quality Audi Q2 Car Mats Only From SimplyCarMats
SimplyCarMats are a specialist in the sale of automobile accessories and spare parts such as car mats for a variety of car brands, including Audi. Audi Q2 car floor mats produced by SimplyCarMats are constructed from top-quality materials that are designed to endure for a long time. They protect the inside of your car and maintain the appearance for a long time.
Audi car mats from SimplyCarMats can be purchased that begin at only £23.99. Choose your favorite Audi mats for your car at an amazing discount and be happy for a lifetime. Place your order now to receive next-day delivery directly to your doorstep.