35% Discount Off Car Mats and Boot Mats
When ordering a set of floor mats or boot mat you will be offered a discount of a matching product. (Minimum order Deluxe carpet or Rubber) Offer is shown on matching product once you have added your boot mat or floor mats to the basket.
Ford Maverick Car Floor Mats
We sell the following products for the Ford Maverick:
Please be aware that this page may show products that are suitable for different year ranges or with specific features fitted.
Ford Maverick Floor Mats
Fully Tailored Car Mats are perfectly tailored to fit into the footwells of your vehicle. Made to order from heavy duty carpet or rubber with your choices of colour, trim and embroidery.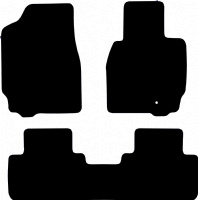 Ford Maverick (2000-2003) Car Mats
from £23.99
rrp £29.99
View Product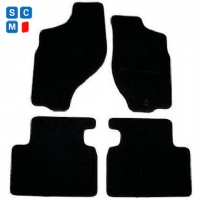 Ford Maverick (1993-1999) Car Mats
from £23.99
rrp £29.99
View Product
Car Mats for Ford Maverick - Rubber Car Mats and Boot mats
Elevate the Style and Quality of Ford Maverick By Choosing Simply Car Mats
Protection from the weather should be considered when you invest in high-end car floor mats. Made to stand up to dust, water, and other debris they ensure that your car's interior is well-maintained and free of any damage whatever the weather out there. High-end car floor mats are a key element in keeping your Ford Maverick's value at a high. Car floor mats protect the quality of your car's interior and may provide better prices when you sell the vehicle.
Ford brand includes a range of automobile models and you can find a wide range offered at Simply Car Mats each featuring its own distinctive design and features. Choose mats specific to the specifics of your Ford model and provide complete protection and cover. Simply Car Mats assure that your car's interior will be perfect and in good condition no matter what time of year. They're a great option for people who reside in regions that are prone to weather extremes.
Buy Tailored-fit Ford Maverick car mats for a Perfect Fit
Getting custom-made car mats made to fit the specifics of your Ford is crucial. The custom-designed mats made by Simply Car Mats give you the most secure cover, assuring that none of your vehicle's floor is unprotected. Apart from providing greater protection, custom-made mats also add a dash of class and sophistication to your interior. They blend seamlessly with the design and style of your vehicle, adding to the general ambiance of the interior of your Ford car. Car mats purchased at Simply Car Mats offer their own benefits such as superior construction, attractive design, and decades of experience in customer support.