35% Discount Off Car Mats and Boot Mats
When ordering a set of floor mats or boot mat you will be offered a discount of a matching product. (Minimum order Deluxe carpet or Rubber) Offer is shown on matching product once you have added your boot mat or floor mats to the basket.
Audi Q8 / SQ8 Car Floor Mats and Boot Mats
We sell the following products for the Audi Q8 / SQ8:
Please be aware that this page may show products that are suitable for different year ranges or with specific features fitted.
Audi Q8 / SQ8 Floor Mats
Fully Tailored Car Mats are perfectly tailored to fit into the footwells of your vehicle. Made to order from heavy duty carpet or rubber with your choices of colour, trim and embroidery.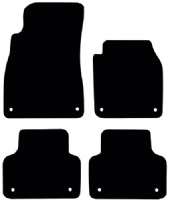 Audi Q8 (2019-2023)
from £23.99
rrp £29.99
View Product
Audi Q8 / SQ8 Quilted Boot Liners
Quilted Boot Liners are hand-made, tough and hard wearing protection for the boot of your vehicle. The boot liners are mde to order with your choices of colour and options.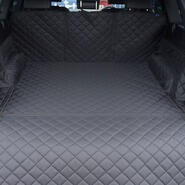 Audi Q8 (2019-2023) Quilted Waterproof Boot Liner
from £169.99
View Product
Car Mats for Audi Q8 / SQ8 - Rubber Car Mats and Boot mats
Protect Your Audi Q8 / SQ8's Interior with SimplyCarMats Floor Mats and Boot Mats
When it comes to maintaining the cleanliness and longevity of your Audi Q8 or SQ8, SimplyCarMats offers a range of premium accessories designed to provide excellent protection. Our floor mats and boot mats are crafted for the Audi Q8 and SQ8 models, ensuring a perfect fit and optimal coverage. Whether you choose rubber car mats or boot mats, you can trust SimplyCarMats to provide high-quality products that will safeguard your vehicle's interior against dirt, spills, and everyday wear and tear.
Quilted Boot Liners: Combining Style and Functionality for Audi Q8 / SQ8
If you're looking to add a touch of elegance to your Audi Q8 or SQ8 while maintaining practicality, our quilted boot liners are the ideal choice. These luxurious accessories not only protect your vehicle's boot area from scratches, spills, and debris but also enhance the aesthetic appeal of your interior. With their quilted design, these boot liners offer a perfect blend of style and functionality, ensuring that your Audi's interior remains both protected and appealing.
At SimplyCarMats, we understand the importance of providing premium accessories that cater to your Audi Q8 or SQ8. That's why our range of floor mats, boot mats, and quilted boot liners is designed with precision and attention to detail. With our rubber car mats and boot mats, you can rest assured that your vehicle's interior is shielded from the elements. And with our quilted boot liners, you can elevate the style and sophistication of your Audi's interior while enjoying the practical benefits of superior protection.
Upgrade your Audi Q8 or SQ8 with SimplyCarMats and experience the difference in quality and performance. Our accessories are designed to enhance your driving experience by providing reliable protection and adding a touch of luxury to your vehicle's interior. Trust SimplyCarMats to keep your Audi looking its best, both inside and out.