35% Discount Off Car Mats and Boot Mats
When ordering a set of floor mats or boot mat you will be offered a discount of a matching product. (Minimum order Deluxe carpet or Rubber) Offer is shown on matching product once you have added your boot mat or floor mats to the basket.
BMW M3 Car Floor Mats and Boot Mats
We sell the following products for the BMW M3:
Please be aware that this page may show products that are suitable for different year ranges or with specific features fitted.
BMW M3 Boot Mats
Fully Tailored Boot mats are designed for an accurate fit into the boot of your vehicle. Made to order from carpet or rubber with your choices of colour, trim and embroidery.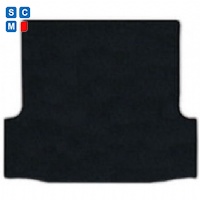 BMW M3 Saloon (2005-2011) (E90) Boot Mat
from £23.99
rrp £29.99
View Product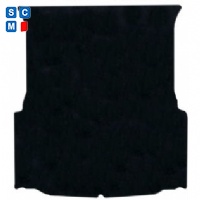 BMW M3 Coupe (1999-2006) (E46) Boot Mat
from £23.99
rrp £29.99
View Product
BMW M3 Convertible (1999-2005) (E46) Boot Mat
from £23.99
rrp £29.99
View Product
Car Mats for BMW M3 - Rubber Car Mats and Boot mats
BMW M3 Car Floor Mats Improve the Interior's Appearance and Protection
Simply Car Mats' car floor mats are an excellent way to avoid damaging the inside of your expensive BMW M3. Our BMW M3 Car Floor Mats are meticulously manufactured to exact specifications, catering to the precise shape of your vehicle in order to offer the most level of protection against mud, moisture, and wear. You may discover the perfect combination of form and function among our many options in high-end carpet, rugged rubber, and all-weather mats.
Simply Car Mats Keep BMW M3 Car Boot Mats
Don't let your BMW M3's boot suffer from the wear and tear of daily use. Simply Car Mats offers high-quality car boot mats designed to keep your trunk clean and organized. Our boot mats are custom-fit for the BMW M3, providing a precise fit and excellent coverage. Whether you're transporting groceries, sports equipment, or luggage, our boot mats will safeguard your trunk from spills, stains, and scratches.
Simply Car Mats BMW M3 Semi-Tailored Seat Covers Add Comfort and Style
Semi-tailored BMW M3 seat coverings. Our BMW M3 seat coverings are custom-fitted for comfort and aesthetics. Our seat coverings protect against spills, stains, and wear in breathable fabric or quality leatherette. Installing and maintaining BMW M3 seats is simple.
Discover the Perfect Combination of Protection and Style for Your BMW M3
At Simply Car Mats, we understand the importance of preserving the beauty and value of your BMW M3. Our premium car floor mats, car boot mats, and semi-tailored seat covers offer unmatched protection against daily wear and tear while adding a touch of style to your vehicle's interior. With our range of high-quality accessories, you can enjoy peace of mind and maintain the impeccable condition of your BMW M3 for years to come.
Experience the ultimate in protection and style for your BMW M3 - choose Simply Car Mats today!