35% Discount Off Car Mats and Boot Mats
When ordering a set of floor mats or boot mat you will be offered a discount of a matching product. (Minimum order Deluxe carpet or Rubber) Offer is shown on matching product once you have added your boot mat or floor mats to the basket.
Audi R8 Car Floor Mats
We sell the following products for the Audi R8:
Please be aware that this page may show products that are suitable for different year ranges or with specific features fitted.
Audi R8 Floor Mats
Fully Tailored Car Mats are perfectly tailored to fit into the footwells of your vehicle. Made to order from heavy duty carpet or rubber with your choices of colour, trim and embroidery.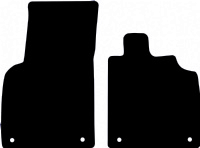 Audi R8 (2015-2023) Car Mats
from £23.99
rrp £29.99
View Product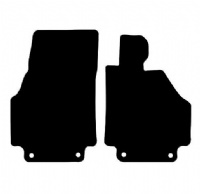 Audi R8 (2007-2015) Car Mats
from £23.99
rrp £29.99
View Product
Car Mats for Audi R8 - Rubber Car Mats and Boot mats
Enhance Your Audi R8 with SimplyCarMats High-Quality Floor Mats
Are you a proud owner of the sleek and stylish Audi R8? If so, it's essential to protect the interior of your luxury sports car from dirt, spills, and general wear and tear. Look no further than SimplyCarMats for a wide selection of premium floor mats designed for the Audi R8.
At SimplyCarMats, we understand that every detail matters when it comes to maintaining the pristine condition of your vehicle. That's why we offer an exclusive range of Audi R8 floor mats that are tailored to fit your car. Our mats are crafted using high-quality materials to ensure durability and provide superior protection for your car's flooring.
Style and Comfort Combined: Audi R8 Semi-Tailored Seat Covers
Also, to floor mats, SimplyCarMats also offers semi-tailored seat covers for your Audi R8. These seat covers are designed to offer a snug fit, providing protection against spills, stains, and fading. With various designs and materials to choose from, you can enhance the interior of your Audi R8 while ensuring the most comfort and style
Unmatched Protection: Rubber Car Mats and Boot Mats for Audi R8
If you're seeking all-weather protection for your Audi R8, SimplyCarMats has you covered. Our rubber car mats and boot mats are designed to withstand the harshest conditions and provide unparalleled protection against water, mud, and debris. With their anti-slip backing, these mats stay in place, keeping your car's interior pristine even in the toughest weather conditions.
Experience the SimplyCarMats Difference
When it comes to protecting and enhancing your Audi R8's interior, SimplyCarMats is the name you can trust. Our commitment to quality, style, and customer satisfaction sets us apart from the rest. Browse our extensive collection of Audi R8 floor mats, semi-tailored seat covers, and rubber car mats today, and give your beloved Audi R8 the care it deserves