35% Discount Off Car Mats and Boot Mats
When ordering a set of floor mats or boot mat you will be offered a discount of a matching product. (Minimum order Deluxe carpet or Rubber) Offer is shown on matching product once you have added your boot mat or floor mats to the basket.
Ford Ranger Car Floor Mats
We sell the following products for the Ford Ranger:
Please be aware that this page may show products that are suitable for different year ranges or with specific features fitted.
Ford Ranger Floor Mats
Fully Tailored Car Mats are perfectly tailored to fit into the footwells of your vehicle. Made to order from heavy duty carpet or rubber with your choices of colour, trim and embroidery.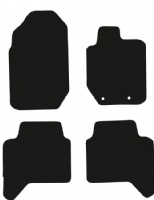 Ford Ranger Wild Trak (2015-2023) Mats
from £23.99
rrp £29.99
View Product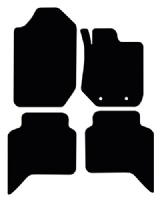 Ford Ranger Wild Trak (2012-2015) Mats
from £23.99
rrp £29.99
View Product
Ford Ranger (2012-2016) Car Mats
from £23.99
rrp £29.99
View Product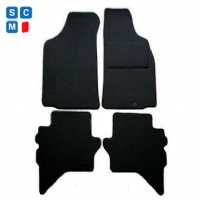 Ford Ranger (2007-2011) Car Mats
from £23.99
rrp £29.99
View Product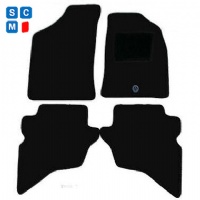 Ford Ranger (1999-2006) Car Mats
from £23.99
rrp £29.99
View Product
Car Mats for Ford Ranger - Rubber Car Mats and Boot mats
Guard Your Ford's interior with Ford Ranger Car Floor Mats
Simply Car Mats' quality mats are the ideal method for taking care of the interior of the Ford Ranger. Car floor mats can be custom-designed to suit the insides of the Ford Ranger and give you the most effective chance of protection against mud or moisture as well as wear and tear. Our car floor mats are constructed from top-quality materials that are precisely made to fit your Ford vehicle. Choose from a variety of trendy options to enhance the security and aesthetic appearance of the Ford Ranger Car.
Semi-Tailored Ford Ranger Car Seat Covers add Comfort and Fashion
Simply Car Mats offer semi-customized seat covers which can be a fantastic option to improve the look and feel inside your Ford Ranger. The covers we offer are constructed with high-end materials and offer meticulous care to ensure that they are comfortable and enhance the overall appearance and feel of your vehicle. This seat covers protect the interior of your Ford Ranger Car in excellent condition by protecting your upholstery from staining, spills, wear and tear. You can alter the appearance and feel of the interior of your vehicle with numerous designs and colors.
Simply Car Mats Offer Quality and Style
Simply Car Mats is here to assist you with top-quality Ford Ranger Car floor mats, car covers, and so on! Find the top in custom comfort and safety for your vehicle. It is possible to trust our quality and the care that we place into the work we do. Simply Car mats is a simple option to bring a dash of elegance to your vehicle.