35% Discount Off Car Mats and Boot Mats
When ordering a set of floor mats or boot mat you will be offered a discount of a matching product. (Minimum order Deluxe carpet or Rubber) Offer is shown on matching product once you have added your boot mat or floor mats to the basket.
Ford Galaxy Car Floor Mats and Boot Mats
We sell the following products for the Ford Galaxy:
Please be aware that this page may show products that are suitable for different year ranges or with specific features fitted.
Ford Galaxy Boot Mats
Fully Tailored Boot mats are designed for an accurate fit into the boot of your vehicle. Made to order from carpet or rubber with your choices of colour, trim and embroidery.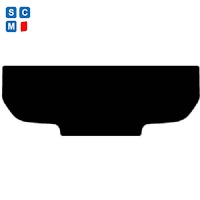 Ford Galaxy (2006-2012) (7 Seats,MK3) Boot Mat
from £23.99
rrp £29.99
View Product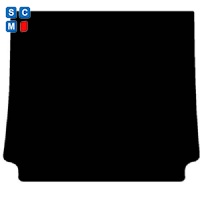 Ford Galaxy (2006-2012) (5 Seats,MK3) Boot Mat
from £26.99
rrp £29.99
View Product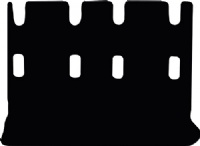 Ford Galaxy (1999-2006) (MK1) Boot Mat
from £23.99
rrp £29.99
View Product
Car Mats for Ford Galaxy - Rubber Car Mats and Boot mats
Enhance the interior of your car with personalized Ford Galaxy Car mats
You must consider the materials and design when picking Ford automobile mats. Mats should comprise durable material that will withstand regular usage, and also provide reliable security. Select mats that are made from premium material like carpet, rubber or a mix of both. Carpeted mats offer a soft appearance and offer a wide range of colors to complement the interior of your vehicle. The car mats with branding give your vehicle extra-special, branding-driven appeal. Select mats that complement the interior style of your automobile. Simply Car mats offer mats that are extremely tough and easy to wash which makes them ideal for any weather conditions.
The Perfect Fit Ford Galaxy Car Mats for Your Vehicle
Be sure that the mats you choose are custom-made for the specifics of your Ford model. Mats that are custom-fit offer the greatest protection and cover since they're designed to match the measurements and contours of your vehicle. While driving, they must be securely fastened and fitted with no movement. To ensure a perfect fit as well as a more comfortable driving experience choose mats designed specifically to fit your specific car model.
Complete Weather Protection
When selecting Ford mats for your car, you must be aware of the style of driving you prefer and the temperatures in your area. Pick all weather mats for those who frequently face damp, wet, or snowy conditions as they provide the greatest protection against the elements of dirt, water, and dust. They are typically made with durable rubber or other materials that are easy to keep clean and maintained. The deep channels and the high edges are a feature of mats for all weather that assist to keep spills out and prevent them from settling on the car's carpet.