35% Discount Off Car Mats and Boot Mats
When ordering a set of floor mats or boot mat you will be offered a discount of a matching product. (Minimum order Deluxe carpet or Rubber) Offer is shown on matching product once you have added your boot mat or floor mats to the basket.
Volkswagen T-Cross Car Floor Mats and Boot Mats
We sell the following products for the Volkswagen T-Cross:
Please be aware that this page may show products that are suitable for different year ranges or with specific features fitted.
Volkswagen T-Cross Floor Mats
Fully Tailored Car Mats are perfectly tailored to fit into the footwells of your vehicle. Made to order from heavy duty carpet or rubber with your choices of colour, trim and embroidery.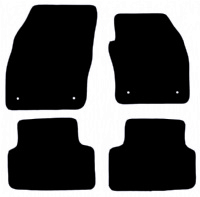 Volkswagen T-Cross (2018-2023) Car Mats
from £23.99
rrp £29.99
View Product
Volkswagen T-Cross Moulded Boot Liners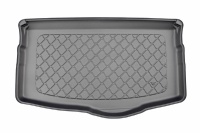 Volkswagen T-Cross (2019-2023) - Moulded Boot Tray
from £51.99
View Product
Car Mats for Volkswagen T-Cross - Rubber Car Mats and Boot mats
Quality Volkswagen T-Cross Car Floor Mats and Boot Mats For Everyone
Simply Car Mats offer mats in various materials, including carpet, rubber, and luxury options, allowing customers to choose the one that best suits their lifestyle and desired level of protection. Carpet mats offer a comfortable and plush feel, while rubber mats are durable and easy to clean, making them ideal for heavy-duty use. Luxury mats, on the other hand, provide a premium look and feel, elevating the interior of the vehicle.
Simply Car Mats take pride in the quality of its products. The car mats are crafted using premium materials and undergo rigorous testing to ensure durability, longevity, and resistance to wear and tear. The mats are designed to withstand daily use, protecting the vehicle's carpet from dirt, debris, spills, and stains effectively.
In addition to their functional attributes, Simply Car Mats' products also offer aesthetic appeal. The company provides a range of colors and designs, allowing customers to choose mats that complement their vehicle's interior and personal style. Whether one prefers a classic black mat, a vibrant color, or a stylish pattern, Simply Car Mats has options to suit diverse tastes.
Volkswagen T-Cross (2018-2023) car mats are available at Simply Car Mats from £ 23.99.
Order Volkswagen T-Cross car floor mats from Simply Car Mats
Get top-quality products for your Volkswagen T-Cross car only from Simply Car Mats. Order from our website and get an attractive discount on every product. Grab them while the offer lasts as prices will rise after the offer ends. Design your Volkswagen T-Cross with the choice of your car floor mat.