35% Discount Off Car Mats and Boot Mats
When ordering a set of floor mats or boot mat you will be offered a discount of a matching product. (Minimum order Deluxe carpet or Rubber) Offer is shown on matching product once you have added your boot mat or floor mats to the basket.
Volkswagen Taigo Car Floor Mats
We sell the following products for the Volkswagen Taigo:
Please be aware that this page may show products that are suitable for different year ranges or with specific features fitted.
Volkswagen Taigo Floor Mats
Fully Tailored Car Mats are perfectly tailored to fit into the footwells of your vehicle. Made to order from heavy duty carpet or rubber with your choices of colour, trim and embroidery.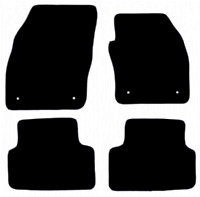 Volkswagen Taigo (2020-2023) Car Mats
from £30.50
View Product
Car Mats for Volkswagen Taigo - Rubber Car Mats and Boot mats
Get Branded Volkswagen Taigo Car Floor Mats From UK's Very Own Brand Simply Car Mats
Simply Car Mats is a renowned company specializing in the manufacturing and distribution of high-quality Volkswagen Taigo car mats. With a commitment to providing customers with excellent products and exceptional service, Simply Car Mats has established itself as a trusted brand in the automotive industry. Car mats play a vital role in protecting a vehicle's interior, preserving its cleanliness, and enhancing its overall aesthetic appeal. Simply Car Mats recognizes the importance of these factors and has developed a wide range of car mats designed to meet the diverse needs and preferences of Volkswagen car owners.
One of the key features of Simply Car Mats is the extensive selection of mat options available. They offer a comprehensive range of car mats tailored to fit different makes and models, ensuring a precise and secure fit for each vehicle. Whether it's a compact car, a sedan, an SUV, or a pickup truck, Simply Car Mats has a car floor mat specifically designed for that model.
The product available at Simply Car Mats is Volkswagen Taigo (2020-2023) Car Mats and starts just from £ 30.5.
Order and Get Volkswagen Taigo Car Floor Mats Directly at Your Door
Order your favorite Volkswagen Taigo car floor mats on simplycarmats.co.uk and get super fast delivery directly to your home within 3-7 days across the whole of the U.K. If you have any queries regarding any of our products and services, you can contact us at our mail sales@simplycarmats.co.uk. Our team will help and resolve your issues(s) amicably.