35% Discount Off Car Mats and Boot Mats
When ordering a set of floor mats or boot mat you will be offered a discount of a matching product. (Minimum order Deluxe carpet or Rubber) Offer is shown on matching product once you have added your boot mat or floor mats to the basket.
BMW Z3 Car Floor Mats
We sell the following products for the BMW Z3:
Please be aware that this page may show products that are suitable for different year ranges or with specific features fitted.
BMW Z3 Floor Mats
Fully Tailored Car Mats are perfectly tailored to fit into the footwells of your vehicle. Made to order from heavy duty carpet or rubber with your choices of colour, trim and embroidery.
BMW Z3 (1995-2002) (4 Velcro) Mats
from £23.99
rrp £29.99
View Product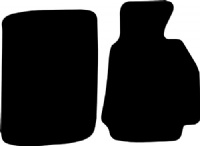 BMW Z3 (1995-2002) (2 Velcro) Mats
from £23.99
rrp £29.99
View Product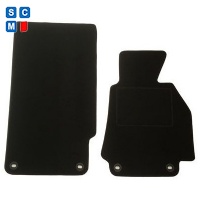 BMW Z3 (1995-2003) (4x Locator) Car Mats
from £23.99
rrp £29.99
View Product
Car Mats for BMW Z3 - Rubber Car Mats and Boot mats
Improving Your Car's Interior with BMW Z3 Car Floor Mats
Simply Car Mats has the best way to protect and improve the look of the inside of your BMW Z3. Our BMW Z3 Car Floor Mats are carefully made to fit your car perfectly and look good while doing their job. Our BMW Z3 car floor mats are made of high-quality materials like rubber, which makes them very sturdy and resistant to dirt, spills, and wear. With our high-quality floor mats, you can improve your driving experience and keep your car's interior in great shape.
BMW Z3 Semi-Tailored Seat Covers are both comfortable and stylish
Our semi-custom seat covers for the BMW Z3 will protect your seats without altering their sleek design. These covers are made from high-quality materials that prevent stains, fades, and general wear and tear. Semi-tailored construction offers a secure fit and improves the look of your vehicle's interior. Protect your seats from wear and tear with these stylish seat covers from Simply Car Mats.
BMW Z3 Car Floor Mats that Look Great and Protect Your Mats, too!
Our BMW Z3 car mats are manufactured to add a finishing touch of flair while also protecting the floor of your vehicle. Simply Car Mats provides the ideal product for you, whether you want the toughness of rubber or the comfort of carpet. The floors of your car will be safe from mud, filth, and spills with the help of our high-quality car mats. Our car mats are the best option for the BMW Z3 if you value a streamlined aesthetic without sacrificing coverage.
Our BMW Z3 car mats are stylish and useful. Simply Car Mats has rubber or carpet mats for you. Our car mats protect your car floor from dirt, mud, and spills. Our BMW Z3 car mats are attractive and useful.