35% Discount Off Car Mats and Boot Mats
When ordering a set of floor mats or boot mat you will be offered a discount of a matching product. (Minimum order Deluxe carpet or Rubber) Offer is shown on matching product once you have added your boot mat or floor mats to the basket.
Volkswagen Corrado Car Floor Mats
We sell the following products for the Volkswagen Corrado:
Please be aware that this page may show products that are suitable for different year ranges or with specific features fitted.
Volkswagen Corrado Floor Mats
Fully Tailored Car Mats are perfectly tailored to fit into the footwells of your vehicle. Made to order from heavy duty carpet or rubber with your choices of colour, trim and embroidery.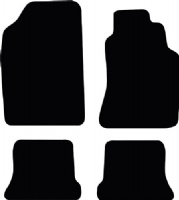 Volkswagen Corrado Car Mats
from £23.99
rrp £29.99
View Product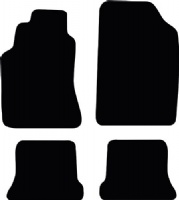 Volkswagen Corrado (LHD) Car Mats
from £23.99
rrp £29.99
View Product
Car Mats for Volkswagen Corrado - Rubber Car Mats and Boot mats
Use High-Quality Volkswagen Corrado Car Floor Mats to make your car look better
Simply Car Mats offers superior car floor mats to protect the carpet in your Volkswagen Corrado. Our custom-fitted car mats for the Corrado offer the best possible protection for your vehicle's carpeting from mud, water, and mud, and they do so with a dash of elegance. Our floor mats are made with meticulous care and attention to detail to ensure a snug fit and long-lasting quality. You may improve the safety and looks of your Volkswagen Corrado by selecting from a wide range of materials and styles.
Semi-Tailored Seat Covers for Volkswagen Corrado
Simply Car Mats offers semi-custom seat covers that will look great in your Volkswagen Corrado. Our seat coverings are made to fit snugly, shielding your seats from damage caused by spills and stains as well as regular use. Our seat covers for the Volkswagen Corrado are made using high-quality materials and are expertly crafted for a look of understated luxury. Pick on a unique pattern to match the look of your car and make every trip unique.
You can trust Simply Car Mats for premium quality and style
Premium quality and fashionable designs are at the heart of everything we make at Simply Car Mats. Our Volkswagen Corrado parts and accessories are created with painstaking attention to detail and style. We know how critical it is to safeguard and improve your Corrado model. Simply Car Mats guarantees high-quality products that perfectly fit your vehicle and have fashionable designs to improve both the safety and aesthetic appeal of your ride.
Simply Car Mats has got you covered with high-quality Volkswagen Corrado car mats, covers, and more. Enjoy the highest level of safety and a sleek design that complements your vehicle. You can rely on the quality and care we put into our work. Simply Car Mats are an easy way to add a touch of class to your car.