35% Discount Off Car Mats and Boot Mats
When ordering a set of floor mats or boot mat you will be offered a discount of a matching product. (Minimum order Deluxe carpet or Rubber) Offer is shown on matching product once you have added your boot mat or floor mats to the basket.
Ford Transit Car Floor Mats and Boot Mats
We sell the following products for the Ford Transit:
Please be aware that this page may show products that are suitable for different year ranges or with specific features fitted.
Ford Transit Boot Mats
Fully Tailored Boot mats are designed for an accurate fit into the boot of your vehicle. Made to order from carpet or rubber with your choices of colour, trim and embroidery.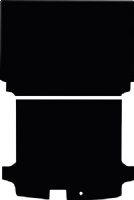 Ford Transit Van (SWB) (2019-2023) Load Mat (Two Piece Mat)
from £35.99
View Product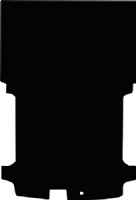 Ford Transit Van (SWB) (2019-2023) Load Mat (One Piece)
from £35.99
View Product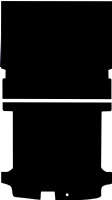 Ford Transit Van (LWB) (2019-2023) Load Mat (Two Piece Mat)
from £35.99
View Product
Car Mats for Ford Transit - Rubber Car Mats and Boot mats
Ford Transit car Floor Mats - A Combination of Style and Protection
The high-end car floor mats that we offer can safeguard the interior of your Ford Transit car while making it seem more attractive. The car mats are constructed with great attention to detail and provide the most effective protection against spills, dirt, and soil. Simply Car Mats offers a variety of alternatives, from durable mats made of rubber, that will fit your style and taste to the most comfortable carpet mats.
Ford Transit Boot Mats - Stylish Protection For Your Boot
Ford Transit boot mats are designed specifically for your car and will keep your boot clean and in a good state. They are designed to fit precisely and protect your flooring from scratches, and spills as well as general use and tear in an extremely efficient way. Select the perfect boot mat to suit your requirements and preferences from our vast range of styles and materials.
Ford Transit Quilted Boot Liners: Ultimate Protection and Style
The Ford Transit quilted boot liners are made to be highly durable as well as visually appealing. They'll protect your vehicle's boot space by keeping it neat and tidy, and look stunning. The superior quilted pattern helps to prevent infiltration by dirt, dust, and accidental spills.
Ford Transit Semi-Tailored Seat Covers - Comfort and Preservation
The semi-customized seat covers we offer will make a great addition to the interior of the Ford Transit car. These custom covers won't just protect your seats from damage due to sun or spills but also enhance the appearance of your car's interior. These seat covers are manufactured of high-quality fabrics, offer an incredibly snug fit, and will endure the wear and tear of daily usage yet still offer maximum comfort.