35% Discount Off Car Mats and Boot Mats
When ordering a set of floor mats or boot mat you will be offered a discount of a matching product. (Minimum order Deluxe carpet or Rubber) Offer is shown on matching product once you have added your boot mat or floor mats to the basket.
BMW 8 Series Car Floor Mats
We sell the following products for the BMW 8 Series:
Please be aware that this page may show products that are suitable for different year ranges or with specific features fitted.
BMW 8 Series Floor Mats
Fully Tailored Car Mats are perfectly tailored to fit into the footwells of your vehicle. Made to order from heavy duty carpet or rubber with your choices of colour, trim and embroidery.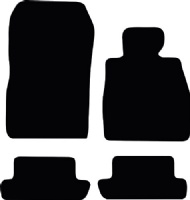 BMW 8 Series G14/G15 (2018-2023) Car Mats
from £23.99
rrp £29.99
View Product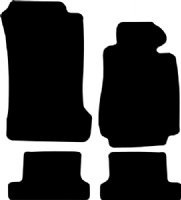 BMW 8 Series (1989-1999) Car Mats
from £23.99
rrp £29.99
View Product
Car Mats for BMW 8 Series - Rubber Car Mats and Boot mats
Use BMW 8 Series Floor Car Mats to make your interior look better
Simply Car Mats is the only place you need to look if you want to improve the comfort and style of your BMW 8 Series. Our high-quality car mats are made to fit your car perfectly and offer both security and a nice look. Our BMW 8 Series floor mats are made from high-quality materials, like tough rubber and soft carpet. This makes them sturdier and more resistant to dirt, spills, and wear. Our high-quality floor mats will improve your driving experience and keep the inside of your car clean.
Car Mats and Boot Mats: Ultimate Protection for Your BMW 8 Series
Simply Car Mats understands the significance of maintaining a spotless and well-kept BMW 8 Series. So, we offer a variety of car mats that are custom-made for your vehicle. Our rubber car mats are constructed to withstand the rigors of daily use and offer superior resistance to grime, mud, and spills. Our carpet car rugs are a plush and elegant choice for those in search of added luxury and sophistication. Moreover, our boot coverings provide reliable protection against scuffs and spills, ensuring that your trunk remains in pristine condition.
The BMW 8 Series car floor and boot mats sold by Simply Car Mats are of high quality. Protecting and enhancing the look of your interior is what our handcrafted accessories are all about. Carpet and rubber are the two materials we offer for our BMW 8 Series vehicle mats. Explore the options we have available right now to find your ideal luxury vehicle. Simply Car Mats will go above and above your requirements by providing you with high-quality products.