35% Discount Off Car Mats and Boot Mats
When ordering a set of floor mats or boot mat you will be offered a discount of a matching product. (Minimum order Deluxe carpet or Rubber) Offer is shown on matching product once you have added your boot mat or floor mats to the basket.
BMW iX Car Floor Mats and Boot Mats
We sell the following products for the BMW iX:
Please be aware that this page may show products that are suitable for different year ranges or with specific features fitted.
BMW iX Floor Mats
Fully Tailored Car Mats are perfectly tailored to fit into the footwells of your vehicle. Made to order from heavy duty carpet or rubber with your choices of colour, trim and embroidery.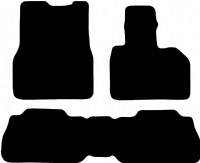 BMW iX (2018-2023) Car Mats
from £23.99
rrp £29.99
View Product
BMW iX Moulded Boot Liners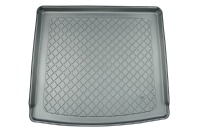 BMW iX (i20) Electric (2021-2023) - Moulded Boot Tray
from £51.99
View Product
Car Mats for BMW iX - Rubber Car Mats and Boot mats
BMW iX Floor Mats will make your car look better
Simply Car Mats has the perfect way to protect and improve the look of the inside of your BMW iX. Our high-quality BMW iX Car Floor Mats are made to fit your car perfectly and look good while doing their job. Our BMW iX car floor mats are made of high-quality materials like rubber, which makes them very sturdy and resistant to dirt, spills, and wear. With our high-quality car mats, you can improve your driving experience and keep your car's interior in great shape.
BMW iX Moulded Boot Liners Protect Your BMW iX
Simply Car Mats appreciates how essential it is to keep the boot of your BMW iX clean and in good condition. Because of this, we offer boot covers that are custom-made for your car. Our BMW iX Moulded Boot Liners protect your boot from scratches, spills, and other dirt and debris, so it stays in great shape. Our molded boot liners are an important addition for any BMW iX owner because they fit perfectly and are easy to put in.
Car mats for the BMW iX are both stylish and useful
Our car mats for BMW iX are made to improve the look and usefulness of the inside of your car. Simply Car Mats has the right choice for you, whether you like the durability of rubber or the comfort of carpet. Our car mats are very resistant to dirt, mud, and spills, which makes them a great way to protect the floor of your car. Our car mats are the best choice for BMW iX owners who want both style and usefulness. They fit perfectly and look great.
Simply Car Mats' premium car floor mats and moulded boot liners for your BMW iX. Our expertly designed accessories protect and enhance your interior. Our BMW iX vehicle mats come in rubber or carpet. Explore our assortment today for the perfect luxury ride aesthetics and function. Simply Car Mats will exceed your expectations with high-quality items.