35% Discount Off Car Mats and Boot Mats
When ordering a set of floor mats or boot mat you will be offered a discount of a matching product. (Minimum order Deluxe carpet or Rubber) Offer is shown on matching product once you have added your boot mat or floor mats to the basket.
Mercedes EQA Car Floor Mats and Boot Mats
We sell the following products for the Mercedes EQA:
Please be aware that this page may show products that are suitable for different year ranges or with specific features fitted.
Mercedes EQA Floor Mats
Fully Tailored Car Mats are perfectly tailored to fit into the footwells of your vehicle. Made to order from heavy duty carpet or rubber with your choices of colour, trim and embroidery.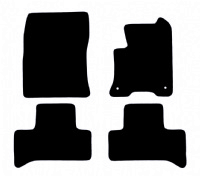 Mercedes EQA- (2021-2023) Car Mats
from £23.99
rrp £29.99
View Product
Mercedes EQA Quilted Boot Liners
Quilted Boot Liners are hand-made, tough and hard wearing protection for the boot of your vehicle. The boot liners are mde to order with your choices of colour and options.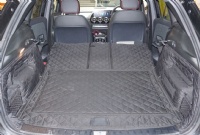 Mercedes EQA (2021-2023) Quilted Waterproof Boot Liner
from £169.99
View Product
Car Mats for Mercedes EQA - Rubber Car Mats and Boot mats
Upgrade Your Interior with Mercedes EQA Car floor mats and boot mats from Simply Car Mats
Custom-fitted Mercedes EQA car floor mats and boot mats are the epitome of refined practicality, serving to both enhance the interior's already high level of style and preserve it from wear and tear in a way that befits a vehicle of this grade. Our custom-made car floor mats will do more than just keep your EQA looking good; they'll also prevent it from damage.
Why to buy Mercedes EQA Car floor mats and boot mats from Simply Car Mats?
Getting the car floor mats for your Mercedes EQA from Simply Car Mats is a smart move for a number of reasons.
Perfect fit
Our Mercedes EQA tailored car floor mats are a perfect fit for your car since they were made using the exact specifications of your EQA.
High quality
To ensure that your car keeps its plush look despite daily usage, we focus on utilizing quality materials that are both long-lasting and elegant.
Easy to clean
Because of how easy our car floor mats are to clean and maintain, you can keep the interior of your car looking like new with less effort.
You may be certain that you won't have to choose between quality and money thanks to our reasonable pricing. Your Mercedes EQA deserves the best protective car floor mats available, and our staff has years of experience in the business and a deep familiarity with a broad variety of vehicle makes and models to provide just that. In a word, choosing a set of Simply Car Mats for your Mercedes EQA means choosing a synthesis of the highest order in terms of luxury, safety, and cost-effectiveness. Cargo and car floor mats from our shop will make your vehicle's interior a more comfortable and aesthetically pleasing place to spend time on the road.